Looking to decorate your home and seeking thematic inspiration?
Start of every new year brings with it fresh ideas, plans and perspectives; it gives professionals the motivation to do something different. While for enthusiastic home owners, this translates into an opportunity to dress up the home differently – to give it a touch of 'newness'.
Pantone has announced their Color of the Year 2019: LIVING CORAL
Describing this shade as "vibrant yet mellow" in their press release, Pantone suggest that coral is a nurturing shade that bridges the natural and digital worlds and "symbolize[s] our innate need for optimism and joyful pursuits."
But how can you use living coral in your interior decor?
While Living Coral is associated with a natural element, it's not a hue that creates an immediate connection with nature. But it is the color of coral in the sea (where it gets its name) and mimics the color of a "red" sky at dusk and dawn.
What's nice about this tie to nature is that it's a color that blends with other hues exceptionally well.
Use Living Coral with other bright colors or contrast it with a deep blue or green. It's more versatile than you might think and renders nicely.

Best use of coral in decor:
As one color in a gradient background
As a complimentary colors in home decor
As an home accents for decor that would fit the color scheme.
Here are some Tips and tricks…
As with most colors, a few tips and tricks can help coral put its best foot forward.
The trick with using coral well is in the choice of gloss level. It is most desirable when kept in a matte or low gloss finish. When in high gloss it can take on a quite synthetic appearance – which could be fun, but it's not as sophisticated. By choosing a matte paint that reflects the light very softly, you can create a more gentle and calm space with a coral color.


Do you struggle every time you pick out a piece of furniture or art for your home because you just are not sure what your style is?
Do you envy friends who seem to effortlessly decorate their home in a style that suits them perfectly?
Many of us even peruse home décor books, magazines, websites, and blogs and like much of what we see there…but when it comes to decorating our own homes, we aren't sure which way to turn. What did we like about that one photo? How much stuff was on the walls that one time? We were inspired by so-and-so's living room layout, but how could we possibly recreate that vibe in our own space?
It can be overwhelming, figuring out what you like and what works in home décor. Which is why we've created this guide to help you identify your own home décor style (or the mix of style that resonates most with you).
There are endless types of design styles to choose from. There's Scandinavian, Coastal, Country, French and many more to name….
To simplify what styles of homes are out there, we can break them down into three major foundational categories: Traditional, Contemporary, and Eclectic. These basic home decorating styles vary in shape, color, furnishings, and more. When choosing a decorating style for your home, it's best to decide on the main look before moving ​on to other themes.
Traditional 
By far the most popular design style, traditional is a mix of beautiful, timeless, and well-defined elements. Never cluttered, standoffish, or stark, traditional brings together several worlds while still making you feel right at home. Envision calm colors, understated furniture with classic lines, and an emphasis on symmetry. The traditional style offers comfort, orderly decorations, and predictable rooms. Furnishings may even appear to be a bit outdated as to keep things simple, matched, and consistent without surprise. Often, there are pairs of furniture and accessories that create a sense of cohesion and familiarity. Those experiencing a traditional style can imagine upholstered, functional furniture, gentle curves in pillows, and plain, muted fabric colors. If you want a place that feels homey, consider a traditional style with wood furniture, crown molding, and accessories like framed prints and china vases.
Contemporary
Many people imagine contemporary interiors as being sleek and cool, but there are many types of contemporary spaces. Some contemporary interiors are all white and ultra-luxurious, but others are full of bright colors and funky patterns. Contemporary rooms usually contain an element of surprise and those who like their homes to make artistic statements often lean toward a contemporary styling.​ Contemporary styles are often on trend, welcoming, and showcase space instead of materials. Having a focus on color, space, and shape allows modern homes to feel fresh and relaxed. You have a lot of flexibility with color in a contemporary style, as many palettes use neutral colors and bright and bold accents. High ceilings, geometrical shapes, and texture like brick draws the eye in a contemporary home. Use a minimalist approach to furnishings by only using basic furniture and accessories. Design elements like metal, stone, and glass to complement the space. If it appears too dark, you can always add textured fabrics, two-toned prints, and large plants to select rooms.
Eclectic
The eclectic style has been around for eons. Often mistaken as an anything-can-go way of decorating, the eclectic style is a very purposeful and well thought-out mode of decorating. This is a perfect choice for those who love to mix styles but desire a cohesive look that's grounded in traditional. Rather than imagining eclectic as cluttered, consider it as a careful gathering of interesting elements that all work together.
HOW TO FIND YOUR DECORATING STYLE….???
Follow these Steps
If funky is your style, then mixing and matching decorating styles will amount to a nice eclectic feel in your home. Incorporate different periods and styles, neutral background colors, and unique art into your space. Celebrating contrasts and using handmade items also brings an eclectic feel to the home. You can always use knick-knacks, sentimental items, and oddball textures. Select patterns, shapes, textures, finishes, and colors that go together to bring in the whole look.
In reality, practitioners blend different elements from several decorating styles together, but it's crucial to identify the core aspects of each one. Once the core style is identified, it's much easier to go about studying what makes that style click in certain spaces. Aa an added advantage discover five simple tips to determine your decorating style and how to create that specific style in your space PLUS four tips to achieve it on a budget!.
1. TAKE AN ONLINE QUIZ There are a tons of on-line quizzes that are designed to help you find your decorating style. Choose a couple of design style quizzes to take at your leisure. If they end in similar results, you are definitely on the right track. They are fun and really can help you define your style. I recommend to try at Houzz .
2. BROWSE MAGAZINES Pinterest is great too, but there are so many beautiful images on Pinterest at one time, that it can be difficult to zero in on a style that you are most drawn to. Instead, flip through magazine pages one by one and tear out the photos of rooms and homes that you are most drawn to. There is no right or wrong–just tear out what you love! Study what you tear out and identify what the images have in common. The colors and textures in your design style will mimic your wardrobe as well.
3. LOOK TO YOUR WARDROBE Take a good, hard look at your favorite clothing items. Pay attention to the colors and textures. Are they mostly neutral? If so, you may prefer a neutral color palette for your home. Are your favorite clothes made with lots of color and bold patterns? If so, go for a similar look when choosing textiles for your home.
4. PAY ATTENTION TO THE EXTERIOR OF HOMES When you drive around your city or town, what houses make your heart go pitter patter? Are they traditional brick homes, or are they minimalist and modern? If you love modern homes, you will likely enjoy the clean lines and minimalism of modern home decor also. If you love traditional homes, you will likely love traditional furniture, such as sofas with rolled arms. Walk through the current decor in your home and note what you like or dislike.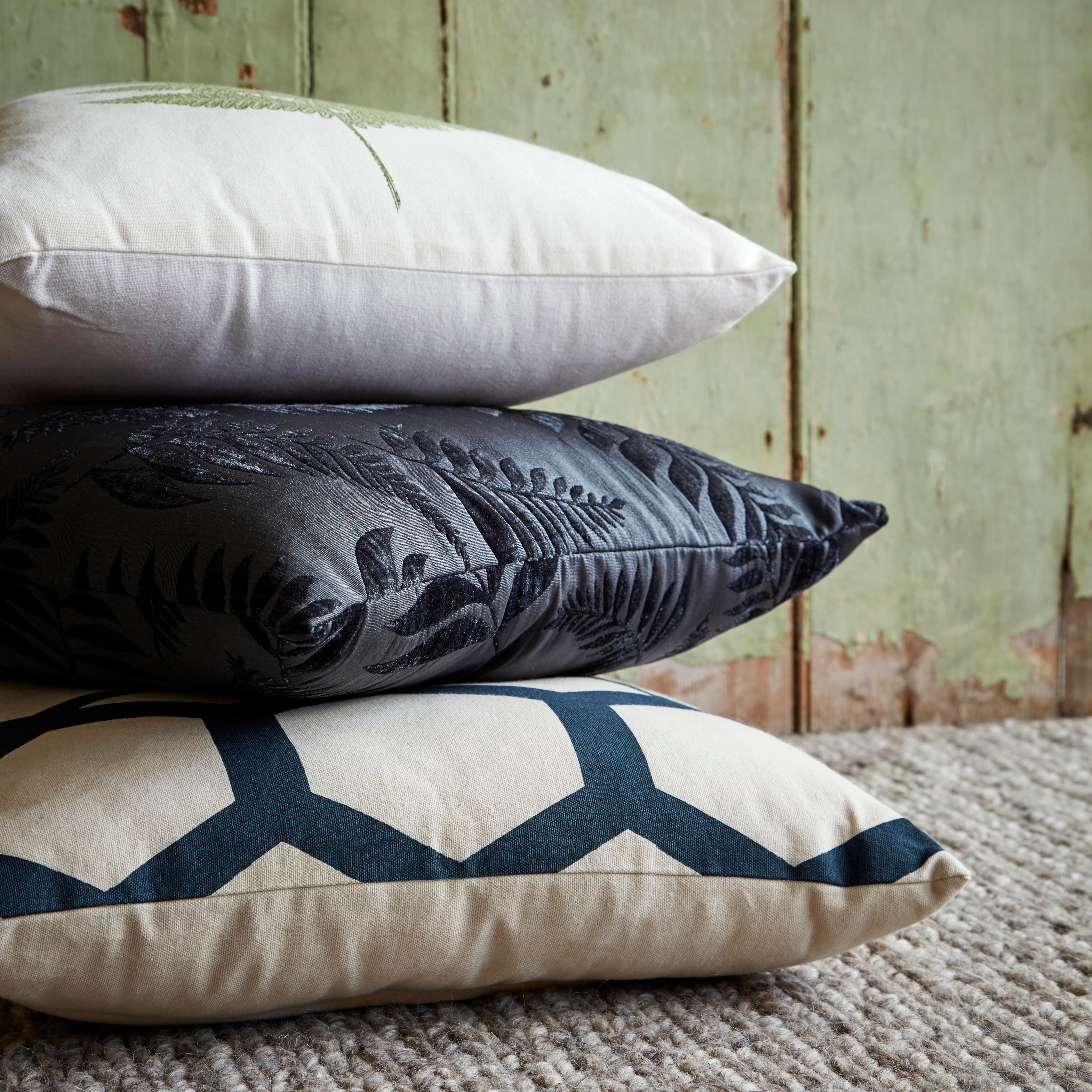 5. TAKE AN INVENTORY OF YOUR CURRENT DECOR Walk through your house and take notes. In each room, make a list of furniture/art/accessories you love, and a separate list of those you wish you could replace. Then, review the list of things you love to see what they have in common and write those down. Keep that list with you every time you make a purchase for your home–it will serve as a great guide to keep you true to your style!
"Now what?… Where do we go from here?…
Once you have a better idea of what your style is, you have to next figure out a way to achieve it without spending a fortune. The few extra tips will help you do just that!
Further, will discover the diverse décor styles that cater to our sensibilities and their key elements…
Follow my text post to explore more…